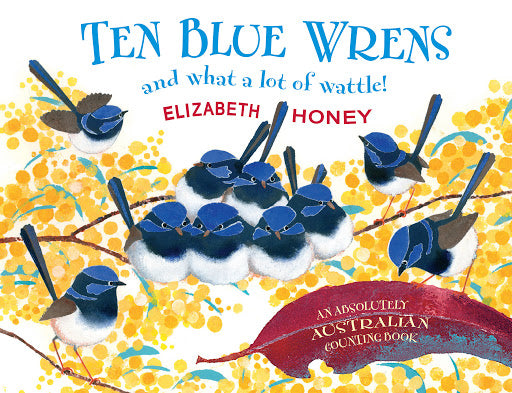 2015
Elizabeth Honey
Soft cover
31 pages
Colour illustrations
$15.00
An absolutely Australian counting book that brings to life some great Aussie icons! This fun book features bowerbirds, Uluru, gum leaves, kelpies, potoroos, pavlova, aussie rules football, indigenous artists doing some dot painting, Sydney Harbour Bridge and of course blue wrens and wattle! The colourful illustrations were made by cutting the designs out of plastic paper and making stencils, which were then dabbed with coloured paint with a sponge to create the final eye-catching artworks.
A great early learning book for young children!